Surface Finishing Final and intermediate surface finishing
Full services in surface finishing.
Grinding

Deburring

Degreasing, washing and derusting

Polishing

Drying
We provide final and intermediate surface finishing processes:
grinding,
deburring,
degreasing,
washing and derusting,
drying and polishing of different components like, machined parts, forgings, castings, burnts, weldments, etc.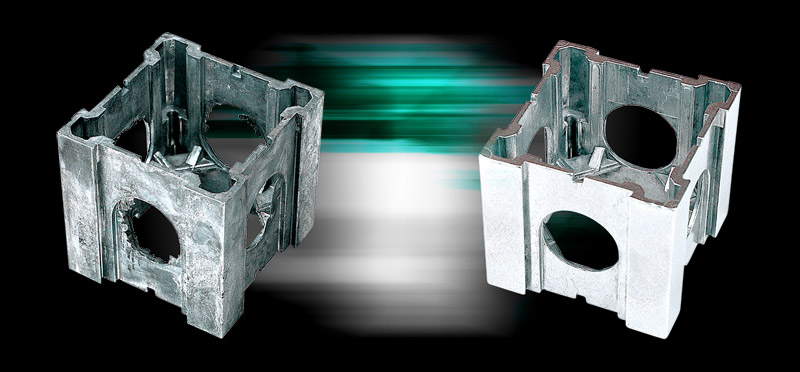 We are able to process components and parts of different shapes and sizes up to 800 x 300 x 300 mm of different materials like steel, stainless steel, cooper, zinc, brass, aluminium and its alloys as well as plastic, wood and glass.
Our technology is based on advanced technology of vibratory and centrifugal machines made by manufacturer KAYAKOCVIB.
Don't hesitate to contact us with your requests.